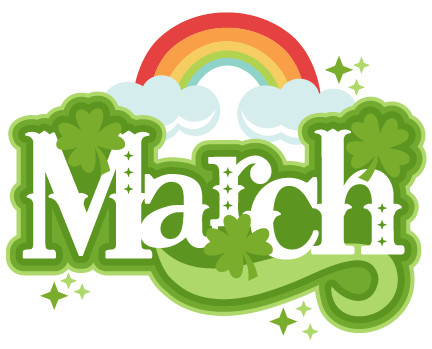 Dear Families,
Here is our first monthly newsletter! We hope that this finds you and your families in the beautiful weather and looking forward to spending some sunny Spring days.
Observations & Volunteering in the Classroom
With the new Covid guidelines as of 3/1/23, we are opening up the classrooms for observations. Please check with me for the teachers' availability and the optimal times you can observe. The in person observations are 20 minutes at a time and we are attaching an observation guideline which was appreciated by the parents that have observed. Please read them thoroughly and ask any questions that you may have prior to the observation.
We are happy to welcome volunteers to the classroom! There are certain requirements and documentation needed by CCL* in order to come into the classroom. Please reach out to Julie and your child's teacher and we will get you set up with steps to be cleared to come to campus. There are lots of ways to volunteer with the children! One great option is to come and speak to the children about something special: community helper (what you do), science experiments, songs, dances, country, yoga, etc.
(* Per Community Care Licensing regulations, each volunteer must have the fingerprint clearance, immunizations checklist, covid vaccinations complete.)
Spring Clean up and Campus Planting
As I write this newsletter, I am so thankful for the sunshine that's behind my office and reminiscing about the sunshine that's been missing for weeks. Great weather is ahead and we would like to start the campus beautification project. Every year, it is so beautiful to see the children bringing in flowers and plants they had picked out with their parents in the store and later planting them in the planter boxes. When we return to the school from our Spring Break on Apr 10, 2023 We will start planting the planter boxes with flowers. Would you please stop by the nursery of one of the big stores "Home Depot" "Lowes" "Tractors Supplies" or the best nursery in this area "Annies" and get a little tiny baby flower? The kids and their teachers can cultivate them, watch them grow into big beautiful flowers, and study their Botany unit together along with the three part cards they do inside the classroom.
Heard around the campus:
My coffee:
As I fashionably carried a coffee in my hand each morning, Colin approached me. He said, "I'd like one of whatever you are drinking in there (pointed at my covered mug), and a blanket please"…. Curious to see what he wanted to do, I asked, "Why?" He replied, "I'd like to make sure Saanvi is warm"💕awwwwwwwwwwwwwwww💕
Uniquely Ours: Our Sensitive Period
There is a unique phrasing we use in our Montessori Jargon that is called the "sensitive periods".
Children from birth to age six are in their "sensitive period" for exploring the world through their senses. Maria Montessori encouraged us to provide children with many opportunities to organize the sensory impressions they've been receiving since birth. By your careful selection of items of different textures, colors, sizes, and geometric shapes, children will discover relationships and exclaim, "This bolt is a hexagon," or "This cloth is rough." Sensorial experiences also indirectly prepare children for future exploration of language, mathematics, geometry, art, and music.
Displaying
---
Bonsai News
The classroom is back!!!! It looks better than ever!!!! See the pictures below.
Our greatest and biggest news is that we were able to move back into our classroom and we are so happy with the renovation. Let our pictures speak a thousand words.
Congratulations are in order for our wonderful teacher Sheryl on her new chapter in her life. It was so nice to see her pictures and she looked so happy.
In the new room there is a kind of peace and productivity amongst the young Bonsai students as they return to their new room.
In practical life, the teachers have lovingly prepared a lot of water pouring, eye dropper work, transfer work, clothes pins of all sizes and many dexterity exercises. Simply put, the soul and the heart of this classroom is fully prepared. Their preparation for the children speak volumes for the indirect preparation of the children's reading and writing for many years to come.
In Sensorial, there are full sets of brown prisms and pink cubes and knobbed cylinders. There is a great variety of lessons given to the children in this area each time we look in.
The overall theme for the classroom for the month of April is Spring. There is talk about birds, insects and flowers. Books in the library have changed to fit the theme.
At circle time, we introduce the Bee and the Butterfly life cycles.
For Language, we are using object to picture matching, Metal insets for indirect preparation of writing, and two basic sounds "Aa" and "Mm".
In Math, we are using red rods and numbers rods to introduce the one-to-one correspondence of the first three numbers, namely 1-3.
You would be happy to know that Spanish is overflowing with music and circle time. Some of the songs they sing are: "Buenos Dias (good morning)" "Cinco monitos (5 little monkeys)" "Que clima hace hoy (what's the weather)?" "Días de la semana (days of the week)" "Lluvia Lluvia vete ya (Rain rain go away)" and "La araña pequeñita (itsy bitsy spider)" to name a few.
Bonsai pictures
---
Willow News
We say Welcome to Leo and goodbye to Liam. Leo is joining Willow from Bonsai and Liam will be heading back to Tennessee. We will miss Liam and his family!
The Sensorial area is our most popular area for this season. It appeals to their sense of order and concentration they are sensitive to as they mature in their learning and observations. Sensorial materials are specifically designed to provide concrete examples of abstract concepts (such as color, texture, sound, taste, and scent.) This form of child learning provides students with a structure and vocabulary for information received through each of the five senses. Here is Liam using the geometric solids in the Sensorial area.
A very attractive Montessori math material is beautifully presented by Aylin with her Montessori bead stairs work. The short bead stair is a way to visually represent number values; making abstract concepts more concrete so that children can better grasp mathematical principles.
Introduction to the decimal system is of our basic and highly crucial material for our golden bead material. In a Montessori classroom, we introduce numerals of the Decimal System to the child in early Montessori Math lessons. In this area of math, the child is introduced to zero as a place value. The Golden Beads are fascinating for all children and help them learn concepts easily. Here is Galaxy using the Golden bead material for this lesson.
We will be doing transitions with a few of our friends this month. Some of our friends will be moving next door to the Live Oak classroom and we will be publishing a new roster on April 10.
In geography we have been studying the continents of Africa and Asia.
Also, please enjoy the myriad of birthdays we celebrated during this month.
Here are the pictures for the Willow Classroom.
---
Live Oak News
Buzzzz buzzz buzzz… 🐝little busy bees at work!
Theme for the month is Europe, not only Europe in the Geography puzzle, but many other lessons and activities. The children take A-Z of Europe where they take a letter and study the picture, for example A is for the Alps and they research about the Alps and where they are located and what landforms they can see in that geographical area. Or, Flemco … where they see this little girl dancing but where? Or M for Matador. And they read the book Ferdinand the Bull and see the different types of Matadors, etc. If you need help, just ask Elliot, he will explain.
Let's talk about the Bank game. No, they are not headed to the bank and play a game there. Rather, the name of the lesson is the Bank game. The children who are versed and have mastered the golden beads material are adding in 4 digit equations with these materials. Let the pictures do the talking here. So impressive.
Do you know what 9x9x9 is… you may not remember right off the bat. Ask these hungry caterpillars, they count each bead to get to the cube of 9. The answer = 729. Imagine being patient enough to just count to 16, but they count to hundreds, sometimes thousands to do this work … such amazing workers. Look at these pictures. Their work speaks for themselves.
Handwriting work is ongoing each day, but it is not always seen as handwriting. They are in the form of Practical Life work, or Art work or fusible beads, or looming yarn. These little friends don't even know that their little hands are being trained to hold the pencil while they are having fun. Thank you so much teacher Maria Luz.
---
Spanish News
With the return of the Bonsai students back in their room, the community Room B is swarming with Spanish lessons again. Teacher Ana comes around with different sets of students each day to do Spanish vocabulary, Spanish songs and Art that goes along with them. Here are some Spanish pictures!
Aftercare News
The aftercare locations are fun these days. Sometimes you will find us in the large yard and sometimes in the toddler yard. And on rainy days, back up in the Community Room A. No matter where they are, teacher Jiab, teacher Nomita and teacher Connie are having a blast with the kids.
Please know that with the change of the nice Spring weather, you would mainly see us in the yard.
Please don't forget to sign your child in and out.
Warmly,
Julie Heitman, Site Director
Growing Light Montessori School